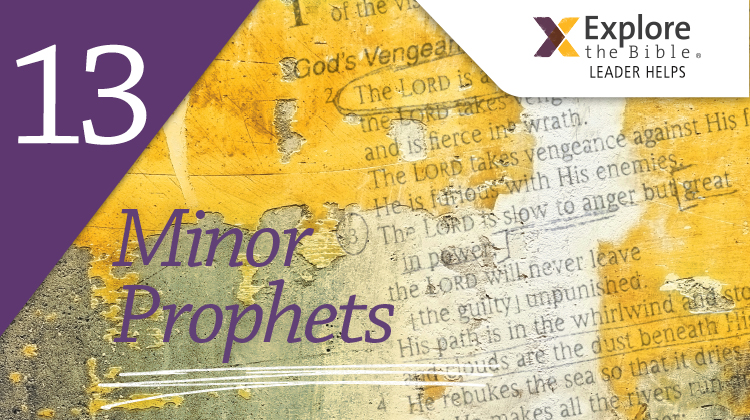 God always holds up His end of the bargain. He always keeps His covenants and He always follows through with His promises. When there is unfaithfulness in a relationship with God, it is always on the part of the mortal party in the relationship; both in corporate relationships as in the case with Judah in this passage and in individual relationships today in the cases of New Testament believers. In this passage, Malachi was inspired to build upon the original recipients' immense respect for the marriage covenant to help them understand the severity of their sin toward God. Here are some points on which to meditate as you prepare:
Remember that students whose parents have divorced due to unfaithfulness may be highly sensitive to the imagery of this Scripture.
The opening phrases of verse 10 could be applied as anthems of racial reconciliation today.
Help students who are not familiar with the Bible understand that the reference to Judah in verse 11 is not talking about an actual person, but is using metaphor to describe the nation of Judah who had left God behind.
Students who do not understand the weight of the marriage commitment will not fully understand the message of this passage. As such, it may be worth clarifying for younger students.
Here is a conglomeration of commentaries on Malachi 2 complete with word studies. God bless you and your ministry. Thank you for loving God's students!